Google My Business – The SMB Revolution
A
Marketing
article written by
Elle Meech
Google is setting out to help SMB's get found on Google Search easily and quickly. Both business owners and SEO companies are discovering the new features and benefits of using Google my Business.
What is Google my Business?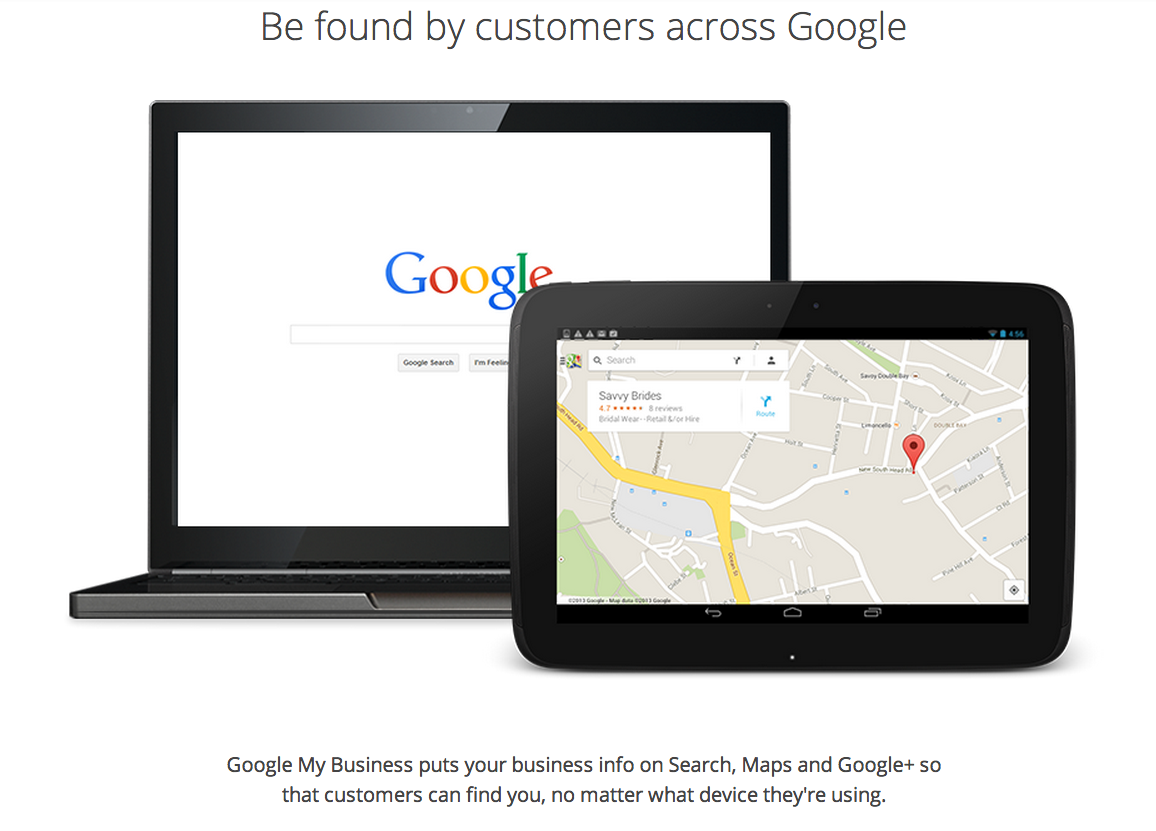 Google my Business aims to give SMBs a suite of tools all in one place so they can be found in Search as well as in maps and Google Plus. The question is, will this be another failed tool from Google or will it last?
That is yet to be seen as it has just been released, but since there has been plenty of advertising put into the tool it looks like Google is really pushing this one. The main messages trying to drive businesses to the tool are - show up on Google, give customers the right information and build lasting relationships.
What are the Features?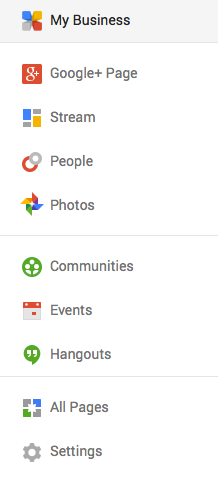 Google my Business has brought together a lot of common Google tools whilst adding new ones. From the main page businesses can not only update their company information, they can also update their Google+ page and all the features associated with Google+ such as photos, communities, events and hangouts.
Google+ Page - a Google+ page allows people to follow you and share your updates and more.
Stream - this feature is what displays your shared information across your Google+ page.
People - control who sees your posts and what you share with the people following your page.
Photos - you can share photos using Google my Business the same way as Google+ which will display in your albums and stream.
Communities - pages that are created in communities are for specific business areas or interests where people can join and share information.
Events - share events with customers and other businesses to drive people to your latest conference, seminar or workshop.
Hangouts - live stream from anywhere to anyone straight from your computer to share important information with your community.
New Insights into your Business Online Interactions
The insights view in Google my Business allows you to see how many veiws, clicks and followers your business has received in the last 30 days. This information can be used to enhance your exposure on Google Search.
SEO companies can analyse this information to improve how your company appears and is seen, ensuring a greater click-through rate and interactions.

How Reviews are Changing the way Consumers Buy and Enquire Online
These days hardly anyone buys or engages a service without reading an online review. This used to be word of mouth recommendations before the everyday use of online searching and buying. Google Reviews allows customers to review a business online for other consumers to read and therefore help them decide whether to go ahead with a purchase.
Google my Business brings these reviews into the hands of businesses by allowing them to see their average rating and number of reviews as well as giving businesses the option of managing them.

What Next?
If your business is not on Google my Business, now is the time to take advantage of the great features. If you don't have the time or feel comfortable learning how to use it, your SEO company can set it up for you and help increase leads and sales to your business.